"Hey Goddess of Gorgeousness! I'm looking for a mascara that takes its promises. I mean I don't really trust all the mascara ads about lashes looking like they have extensions. But I still have hope: and her name is SBB! I'd like to know what's the best..."
Flattery will get you everywhere! I feel that I'm always on a quest to find the best mascaras so here's my rundown of the best (and a couple to avoid), and remember to always use curlers first - it really does make all the difference…
At the moment my absolute fave is
Diorshow Iconic
(RRP £21.50), gorgeous consistency, it makes lashes uber long and doesn't clump, flake or smudge – definitely one I tell everyone to get and I've never tried anything better than this - which is probably why I've stuck with it for so long!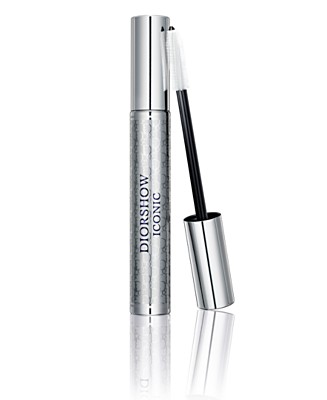 YSL Everlong Mascara (£21.50) is also fab, pretty much all of the above with the consistency etc, it just doesn't make lashes quite as long as Diorshow, although I do love the classic packaging for the make-up bag!
On the cheaper end of the scale I find
Maybelline New York Volum' Express Turbo Boost Mascara
really good and this is the one I use on a daily basis, and use the posher ones for important meetings/evenings out etc. This doesn't clump at all and really gives lashes a boost, it just has a slightly thinner consistency than the above two and doesn't last as long but still gives the others a good run for their money.
L'Oreal Paris Telescopic False Lash Effect
(RRP £9.99) is another slightly cheaper one that works so so well, I just hate the brush! It's more of a plastic comb that is so hard to get used to, and to start with I always had to make sure I had an eyelash comb to use afterwards, and I also had a tendency to poke myself in the eye with the brush, BUT once you get used to it (and also perhaps when the tube gets emptier as there is less in there) it is absolutely fab and gives an amazing false lash effect.

These are the best I've used and tried which cross all budgets but I'm sure the beauty addicts out there will have tried some that I perhaps haven't and they really like, but personally these are the best out of the millions I've tried!


Hope that helps and feel free to chip in with further suggestions beauty babes!