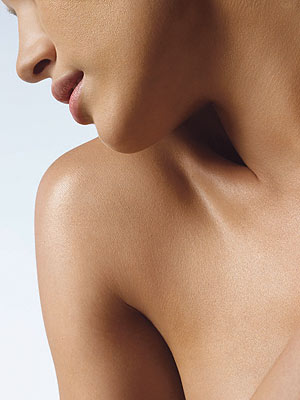 Just a quick post about how to achieve a flawless complexion….
As you may have been able to tell from previous posts, I suffer from monthly blemishes and slight scarring from said blemishes. I'd love to be able to go without a base on, but unless I use a maximum coverage foundation, along with concealer, then my skin never looks flawless around the chin area (and even then it doesn't seem to last long). This is especially frustrating if I am having a few weeks of clear skin and it is simply the pigmentation making me look spotty!
I've always used a sponge to apply liquid foundation after initially rubbing it on with my hands, to blend around the jaw and hairline, as well as around the eyes and nose.
So after going to Clarins for my new (AMAZING) foundation and seeing the difference after the girl applied it to my chin using a brush, I decided to get one myself to see if I could do this as well, or if it was simply a trick of the light! I bought a relatively cheap foundation brush (£11 from Ruby & Millie) and am amazed at the difference it makes.
The foundation obviously helps, as it is a maximum coverage one, but even using it with bases that are sheerer, the results are great. This also means that I don't need to trowel it on my own face; I simply apply it everywhere as normal (fingers and sponge) and then put a bit more on the brush to blend around the chin. Obviously this means it's important to get a colour that matches perfectly, and I'd definitely recommend the Clarins Truly Matte Foundation (RRP £22) that I now use.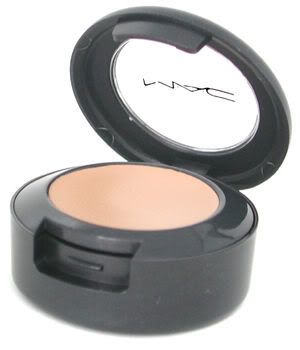 I also apply Mac's Studio Finish concealer (RRP £12 and again matched perfectly) to any blemishes I have and ALWAYS apply concealer with a brush as the heat from your fingers will remove it, plus, it's more hygienic, especially as you need to keep this area as clean as possible to avoid bacteria build up.
Finish with a dusting of loose powder all over, or just on the area you have covered up and your skin should look flawless all day.
Secret Beauty Verdict: Foundation brushes are a must, if you only use it to blend on certain areas, then you probably don't need to spend a lot of money, but if you want to use it all over then perhaps go for a good one.